MAKING SENSE OF e13 TIRES

Loaded with acronyms - the tyre choices from e-thireteen can be quite confusing even with only a small amount of models. We do our best to break it down for you - so you'll be on the way to getting the right choice of tyre.

All Terrain - An aggressive tyre tread without zero compromise on grip. Fast rolling center blocks and supple casings for a nice damped ride. The unique accordion texture on the lugs give it a sure footed feel when leaned hard into corners.

Semi Slick - Speed and grip and not like what you think semi-slicks are good for. These obviously have the cut down center tread with a hard compound and closer spacing but they still offer excellent climbing and braking traction. It retains the big juicy side lugs of the All-Terrain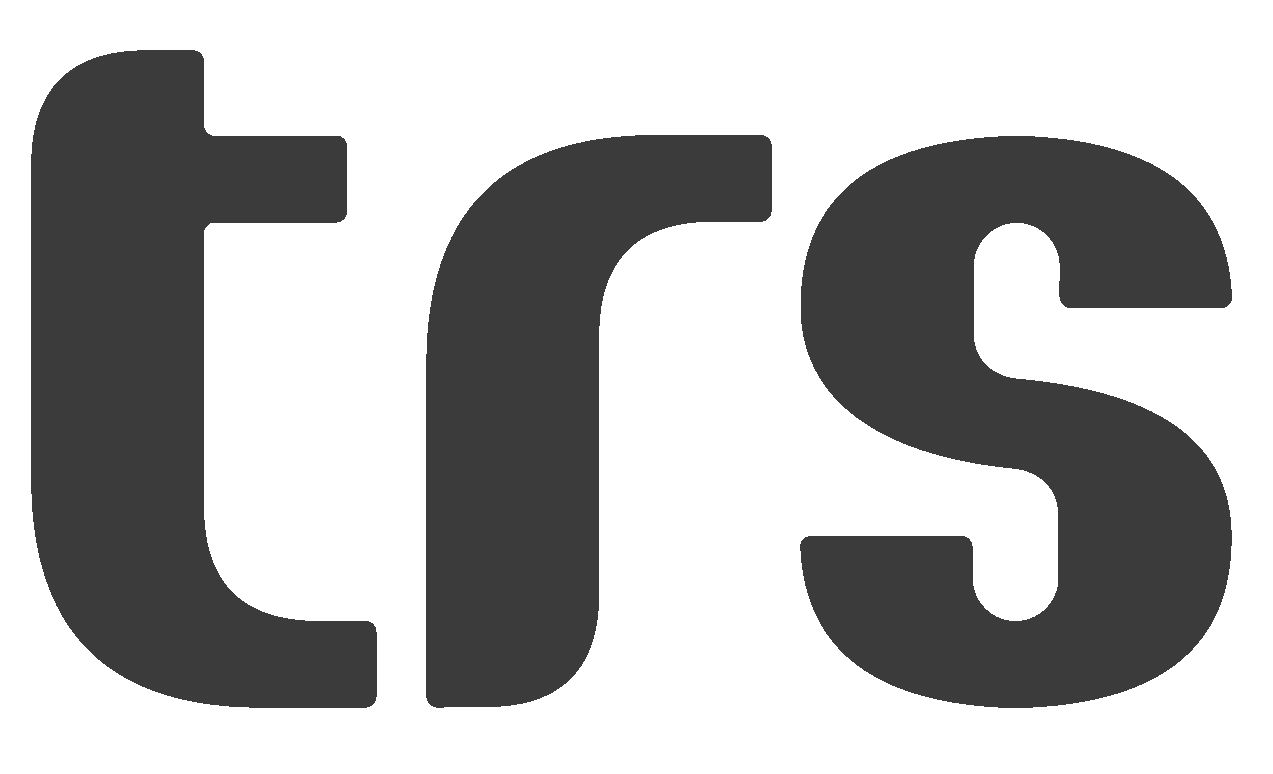 Lightweight trail casing with cut protection. Good choice for todays trail bikes. Weights range from 865g - 920g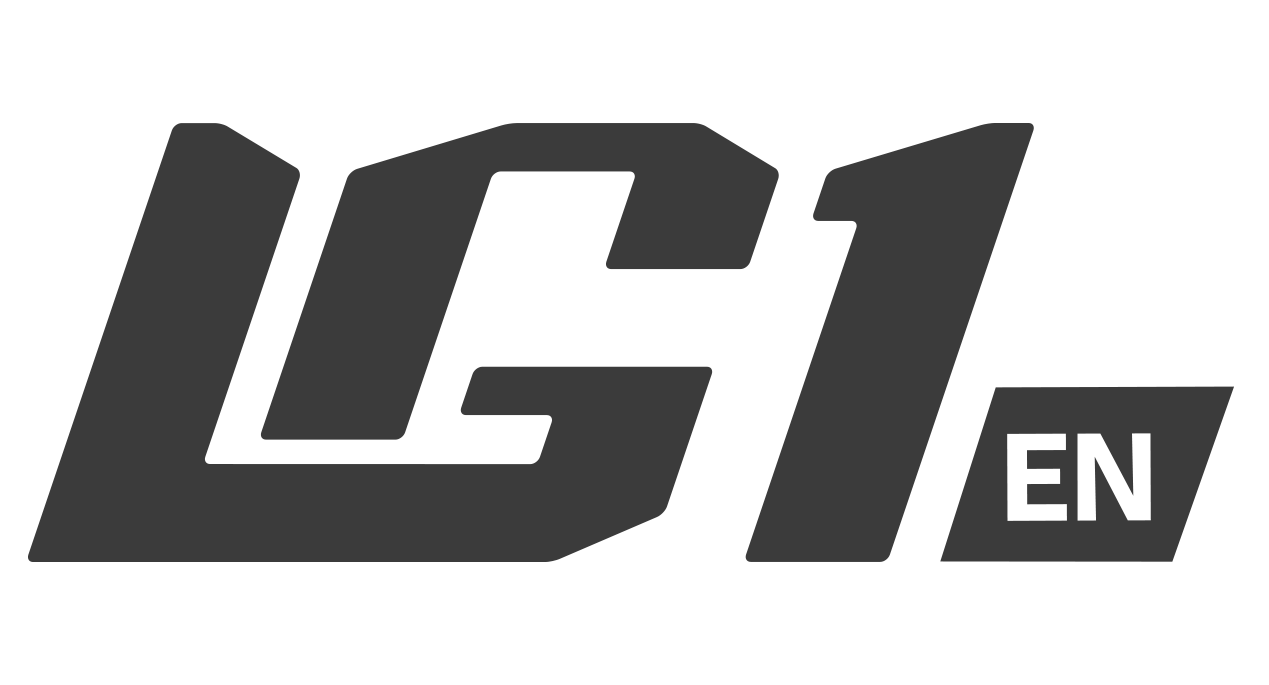 Supple, dual-ply enduro casing with excellent cornering support and cut protection. Weights range from 985g-1015g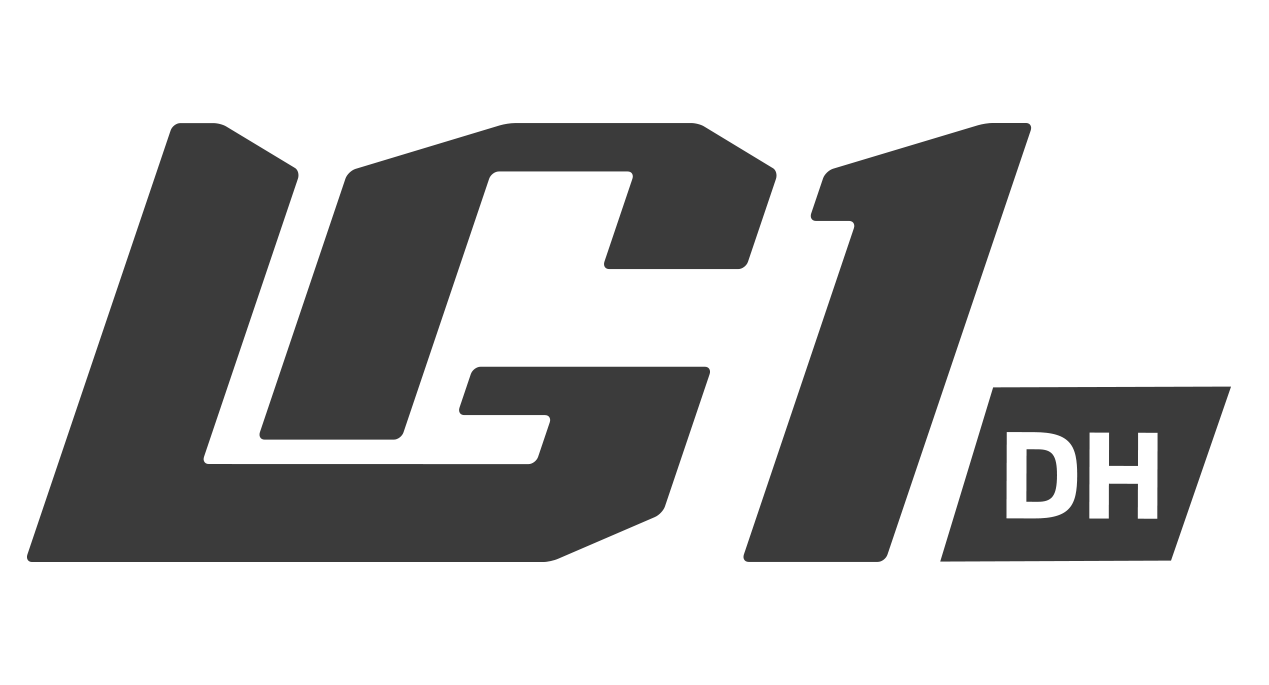 Durable dual ply construction with maximum protection and cornering support. Weights range from 1070-1170g


Harder base with a slow rebound compound high tack compound. Exceptionally grippy with low wear rates


High-tack, slow rebound side knobs with better wearing, faster rolling center knobs.

Tacky tread compound with a harder base compound for better tread wear and faster rolling.



TRS+
TRSr

TRSmopo

LG1en+

LG1en+
LG1Mopo
LG1dh+
LG1dhr
LG1dhMopo


27.5 Semi Slick



870g
865g
n/a
955g
985g
n/a
1070g
1070g

n/a

29

Semi Slick



970g
920g
n/a

1015g
1050g
n/a
1170g
1100g
n/a

27.5 A/T



930g
950g
960g
1210g
1075g
1075g
1160g
n/a
1190g

29 A/t



970g
985g
1015g
1125g
1140g
1140g
1225g
n/a
1260g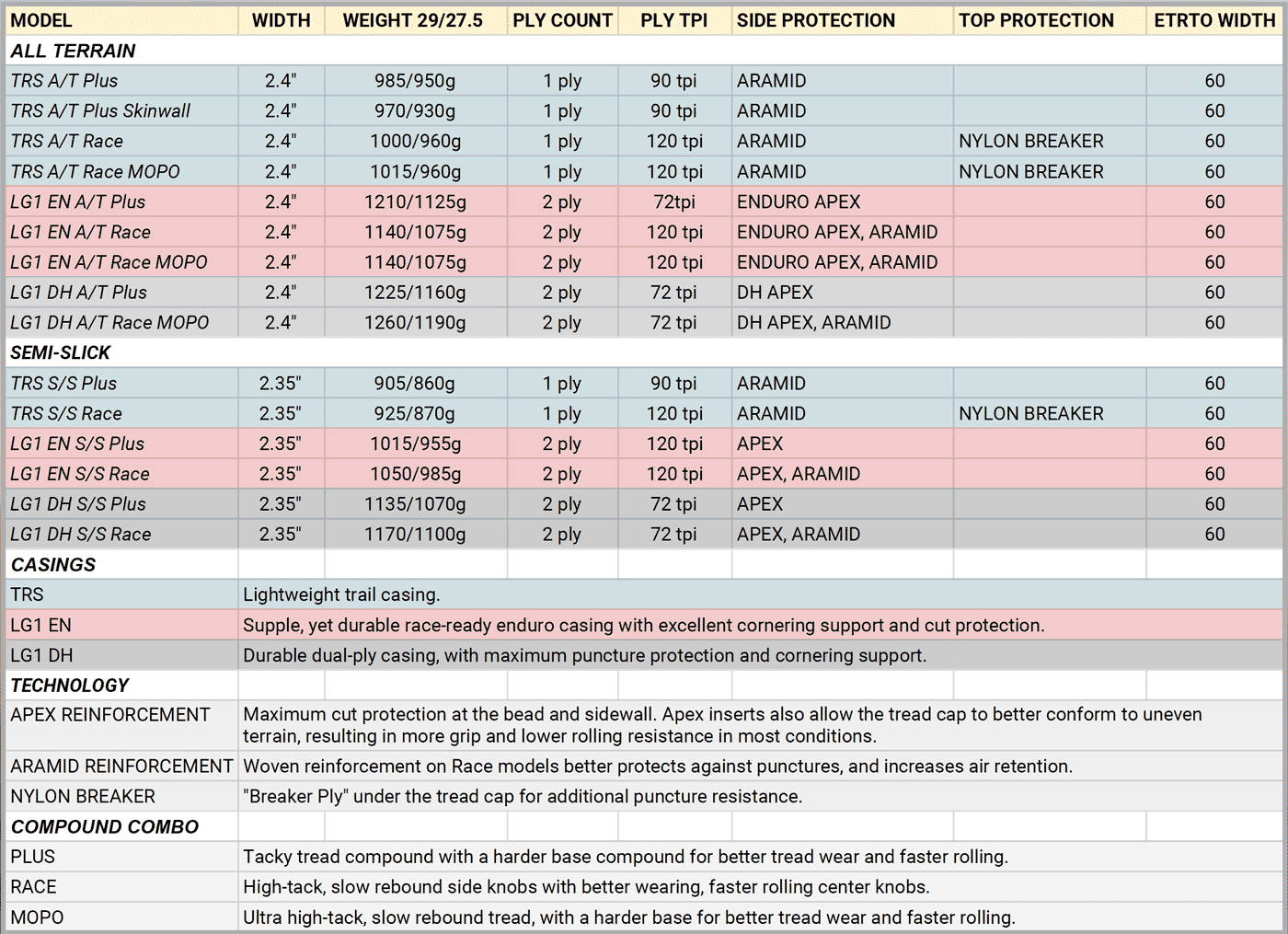 SEMI SLICK AND A/T TREAD PATTERNS