Humans lack body intelligence. That's why our bodies are rife with injuries - we've lost the ability to move efficiently. SQlab Bars and Grips are a good start to helping us out with overuse injuries - By placing our wrists and elbows in mechanically efficient positions allows us to use the larger muscle groups in our shoulders and back without exhausting our stabiliser muscles.
The 30X bars use a unique 12º or 16º backsweep which brings the elbows in and helps with externally rotating the shoulders and engaging back muslces while taking the load off our elbows (tennis or golfers elbow anyone?). With such a radical backsweep it does shorten the overall reach of the back - but that can be a good thing with modern bikes getting extremely long. Bringing the steering axis back, makes your bike feel more precise climbing and descending.

~ Science focused components and gear to help your body become smarter! ~
7OX Grips

Multi Density Grips with a single lock on. Different compounds, different textures for a grip that really reduces arm-pump. Free from harmful chemicals and available in 2 diameters.
30x Alloy Bars

Shoulder, elbow and hand friendly 12º or 16º. Improve body mechanics as well as dialing in your reach. Made tough

30X Carbon
Same smooth geometryas the 30X alloy but in the lighter weight and more exotic carbon. Still strong as

ONE12 Bib Shorts
Just like you wouldn't ride a thick padded saddle for a longer ride, why do you need a diaper like chamois in your shorts? The thin high density padding absorbs the shocks but offers the ultimate in long range comfort

~ Numb hands or fingers is usually from your Ulnar nerve being constantly smashed by your grips ~

Opening up the wrist angle with the use of a 16º back swept bar radically reduces the pressure on the Ulnar nerve. Width is also important that's why its not recommended these days to go super wide in the bar department. Combined with a grip that enhances grip and takes even more pressure off the Ulnar nerve - you'll be riding pain free and reducing the chance of injuries.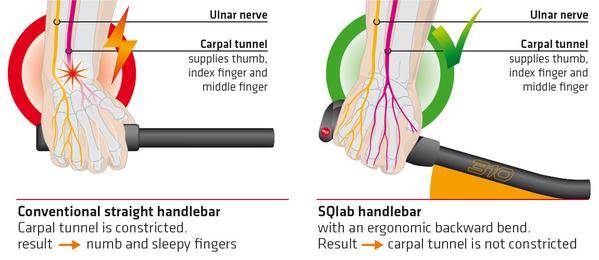 SQlab Does Saddles. Saddles that work!

Get hold of a fit kit and get yourself fitted and improve your riding

Proper sizing for your style of riding and body shape will make riding more comfortable and help activate the correct muscles reducing the chance of overuse injuries.


Get hold of a fit board (from us) or if you have some corrugated cardboard. Sit down with a neutral spine and get the indentation of your sit-bones


Cross reference to the sizing chart. Generally aggressive positions will require the same width as your measurements, more upright you'll need to add some width.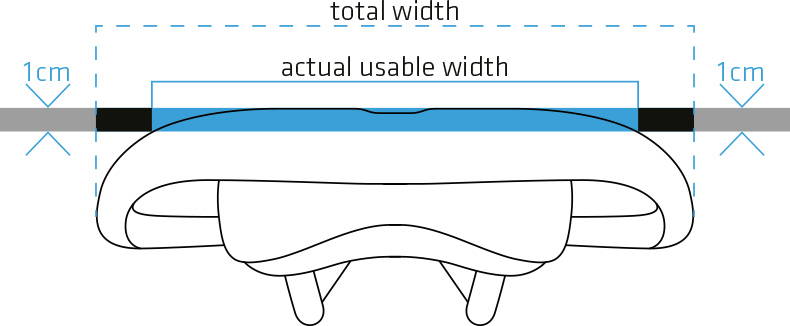 Decide whether you need the Active or Standard rail version. The Active offers more comfort and correct pelvis alignment and may even offer benefits to those with leg length discrepencies.

CHOOSING THE RIGHT SADDLE.
You'll easily find one to suit Road, Gravel, MTB and Enduro/Gravity. The Ergowave series feature best in class and scientifically proven shapes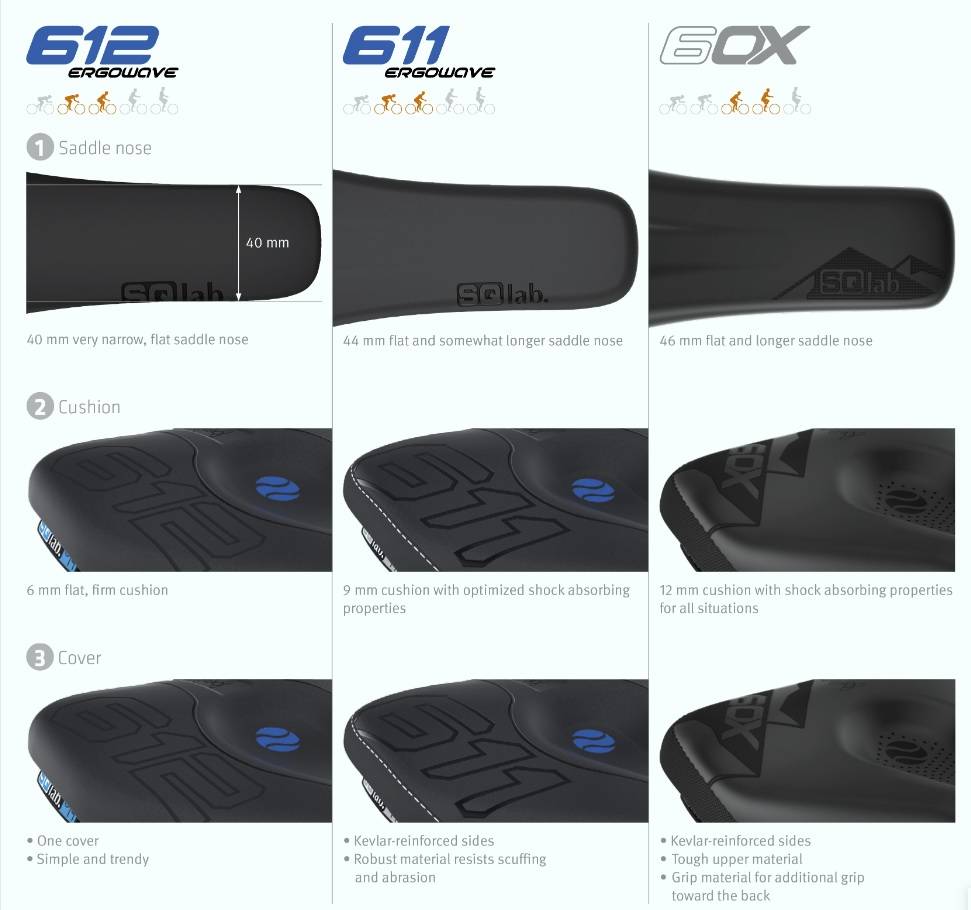 ~ Scientifically Proven Saddle Designs ~

Allows for subtle lateral pelvic movement during the pedal stroke. It relieves pressure off the spinal discs and offers more comfort over standard rail systems

Without the need for aggressive cutouts which can cause pressure spots, the subtle scoop relieves soft tissue pressure for both guys and gals

On the rivet - Sometimes you need to scoot to the front of the saddle whether your climbing technical trails or just pushing on the limit. The wide and flat nose gives you nice secure platform

The perfect place for your sit bones, support and comfortable no matter what you ride or how you set up your bike.

PROPERLY DESIGNED MTB GRIPS

~ For Healthy Wrists and Elbows ~

Multi durometer design works in all conditions - including wet and muddy and even with sweaty hands.

Thicker where you need more comfort and thinner where your need more "grab" The clamp is also hidden from the outside.

No Harmful chemicals. Free from BPA, NP, PAH, Mercury, Chromiu, PCP and more.

This is where your ulnar nerve rests and it's important to pamper this spot. The 7OX have soft and cushy blocks just to pamper your paws

~ SIZE CORRECTLY FOR ALL SQLAB SADDLES ~

SQlab sizing methods differ to other brands so its important to size correctly before you purchase your saddle.


IF your looking at getting on a SQlab saddle, it's important to get fitted correctly. This is easily done with the Fit Kit (you get can get them here) or using some corrugated cardboard to accurately measure your sit bones.


Once you have the size, then you'll need to cross-reference the width to the official SQlab measurement chart. Generally you'll be going up a centimeter or two, only those who have an aggressive road or time trial position will size the same to their saddle.


Now you'll need to decide if you need the Active rail system or standard. Active has a lot of benefits and really helps with comfort and even taking out road/trail buzz. It may also help if you have leg length difference or skeletal alignment issues.

SUBSCRIBE FOR EXCLUSIVE SALES & PREVIEWS
Be the first to know about VIP sales and get 10% off your next order.