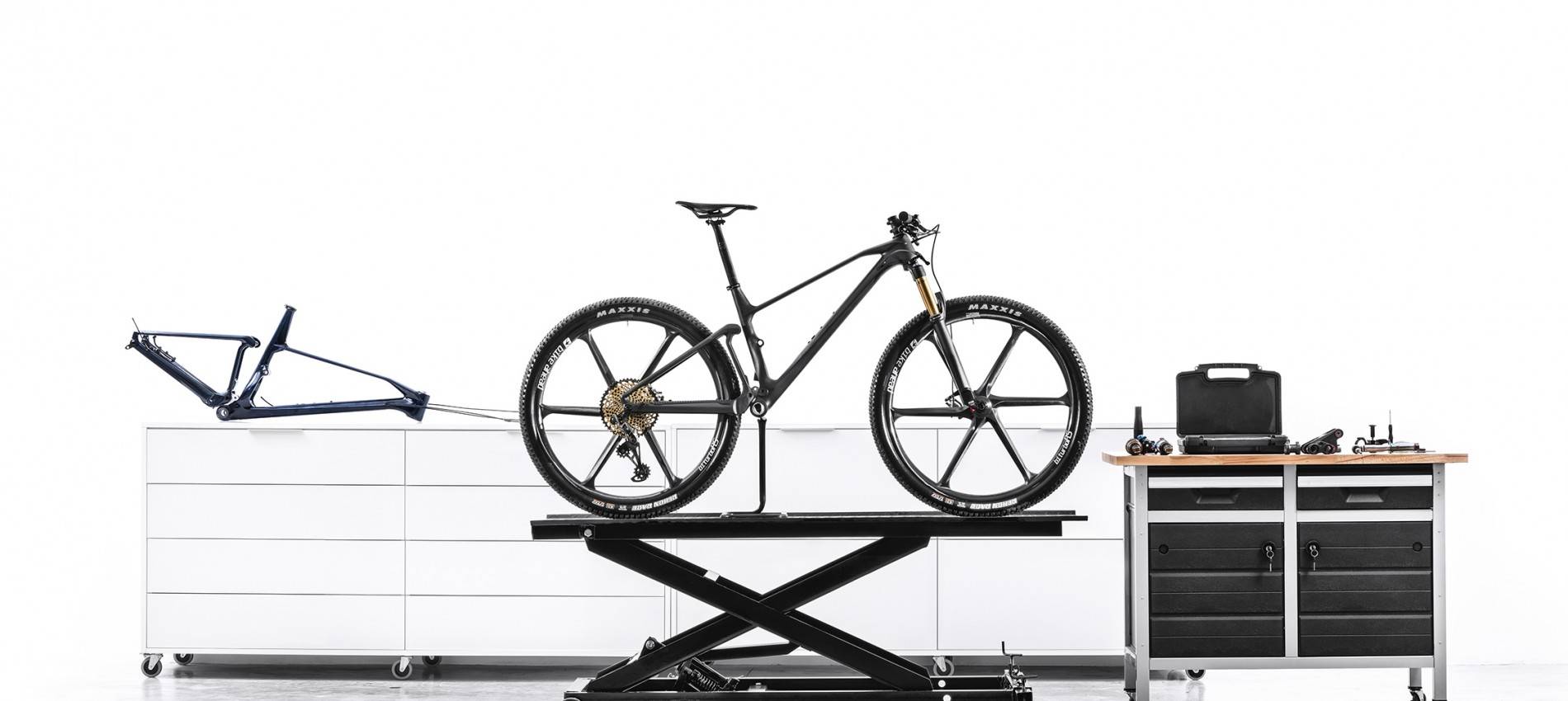 1,735g Frame weight

New Zero Kinematics with Trunnion Shock - 100mm ravel

XC Forward Geometry

Carbon Monoblock Upper link

Hidden Housing Guide
Boost 12x148
Integrated rear shock fender
Threaded BB73 / Direct Mount Chainguide

Mondraker was first to pioneer the long, low and slack design. Since then many of the other bands have followed. Mondraker has continually evolved their geometry and it is a complete system of wheelbase, head angle, fork offset, kinematics and stack heights.
XC Forward Geometry elevates XC and Trail bikes to a more stable and controlled ride with less chances of being thrown over the bars on steep technical descents - this is a gem for all levels of riders. Utilising slacker head angles and sharper steering response you still get a bike that can goat up steep technical climbs.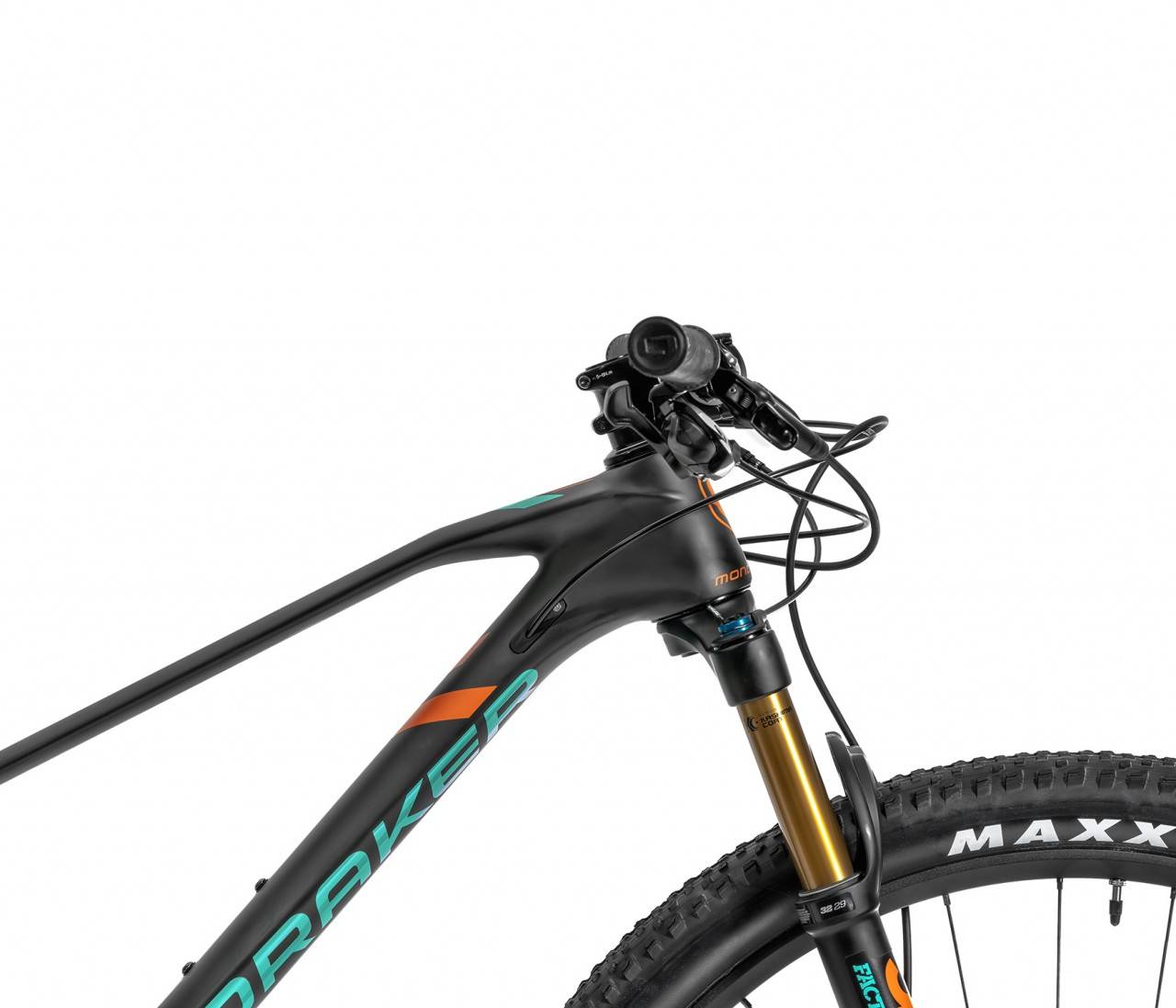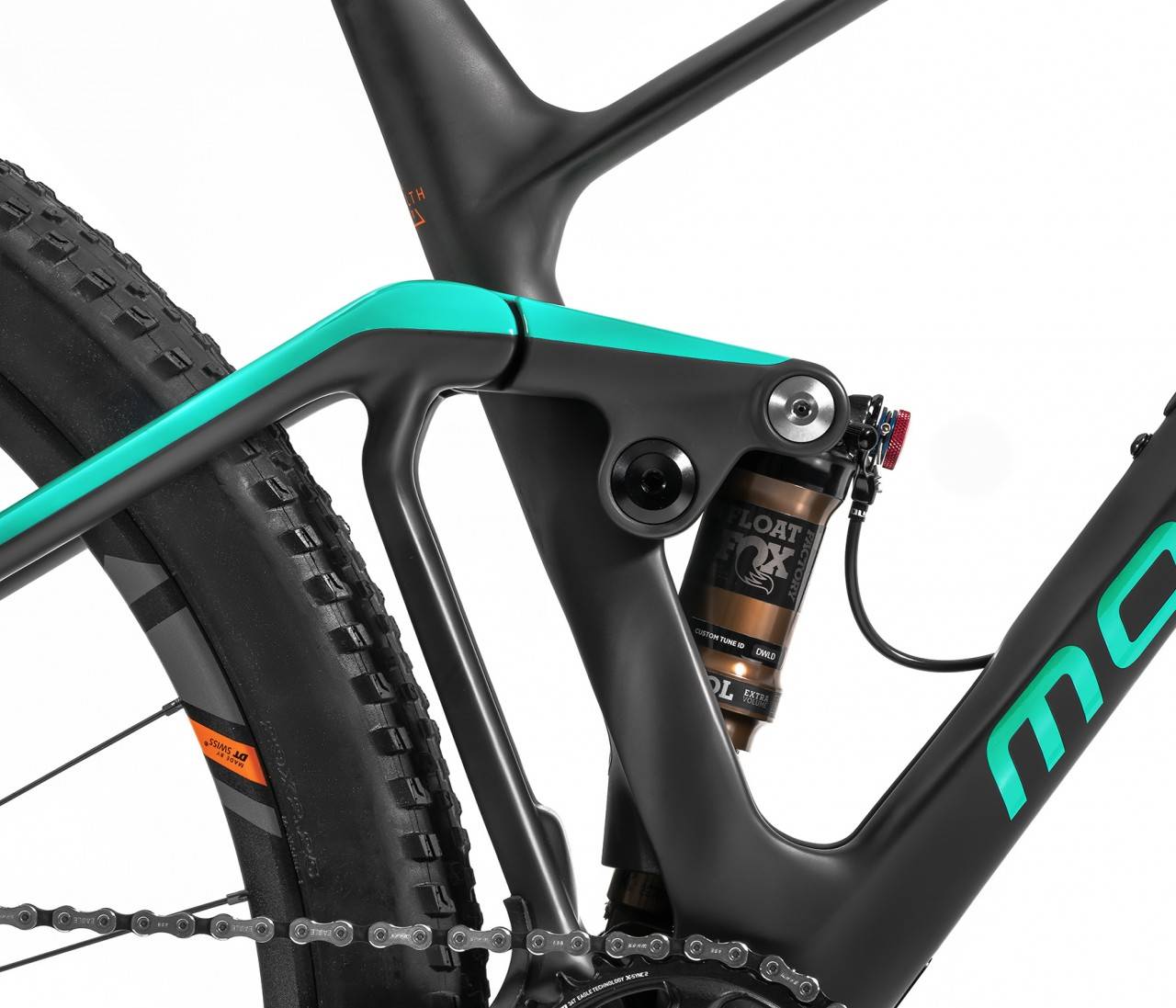 When speaking about the F-Podium the most radical change compared to our Podium hard tail is the implementation of our groundbreaking Zero Suspension system.After having been refined by our engineers to meet the limited space available in the F-Podiums muscular design, Zero Suspension now marks the first double pivot suspension system ever used in an XC bike.It truly combines the compliance and efficiency of a hard tail bike and the shock absorption and reserves of a full suspension in a whole new way. Technology that changes everything.