~ Innovative Saddle Designs for comfort and body safety ~
~ THERE IS NO NEED FOR AGGRESSIVE CUTOUTS OR CURVY SHAPES ~

Working in unison with your body, the SQlab saddles have a raised rear section which is where your sit bones find home. Supporting the skeletal system is much preferred over soft tissue and the Ergowave design really works. It's unisex as well - we are different but not that different. Due to the sit bone measurement and the step saddle concept, it is not necessary to differentiate between men and women. Female riders will find they will need a wider saddle, up to 160mm widths are available!


~ THE WIDEST RANGE OF SIZES OF ANY SADDLE BRAND ~

Proper sizing for your style of riding and body shape will make riding more comfortable and help activate the correct muscles reducing the chance of overuse injuries.


Get hold of a fit board (from us) or if you have some corrugated cardboard. Sit down with a neutral spine and get the indentation of your sit-bones


Cross reference to the sizing chart. Generally aggressive positions will require the same width as your measurements, more upright you'll need to add some width.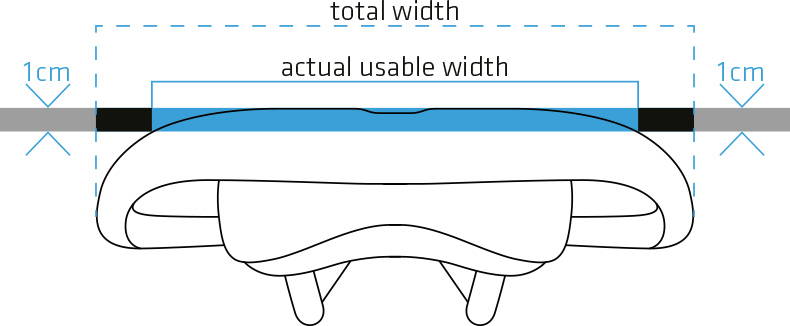 Decide whether you need the Active or Standard rail version. The Active offers more comfort and correct pelvis alignment and may even offer benefits to those with leg length discrepencies.

CHOOSING THE RIGHT SADDLE.
You'll easily find one to suit Road, Gravel, MTB and Enduro/Gravity. The Ergowave series feature best in class and scientifically proven shapes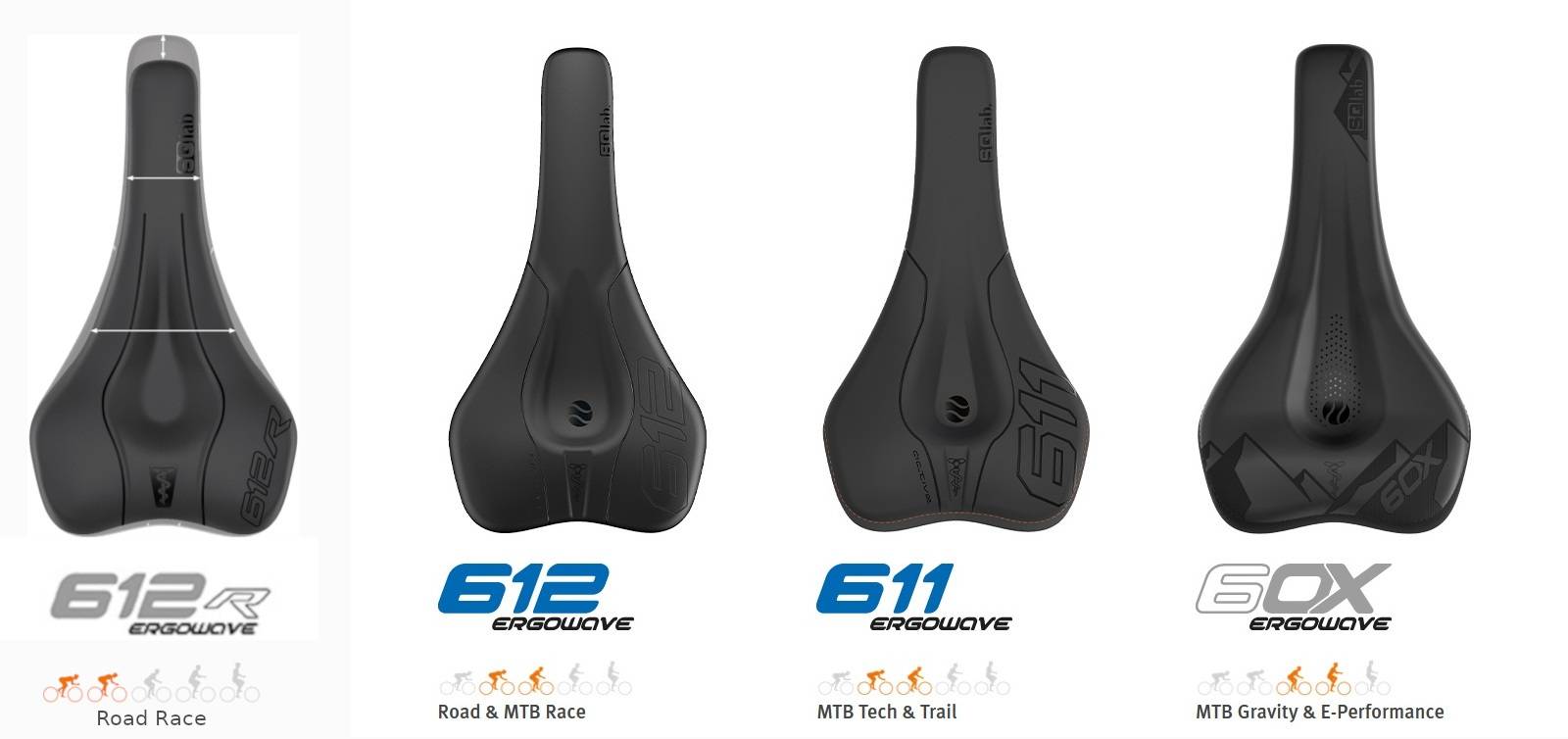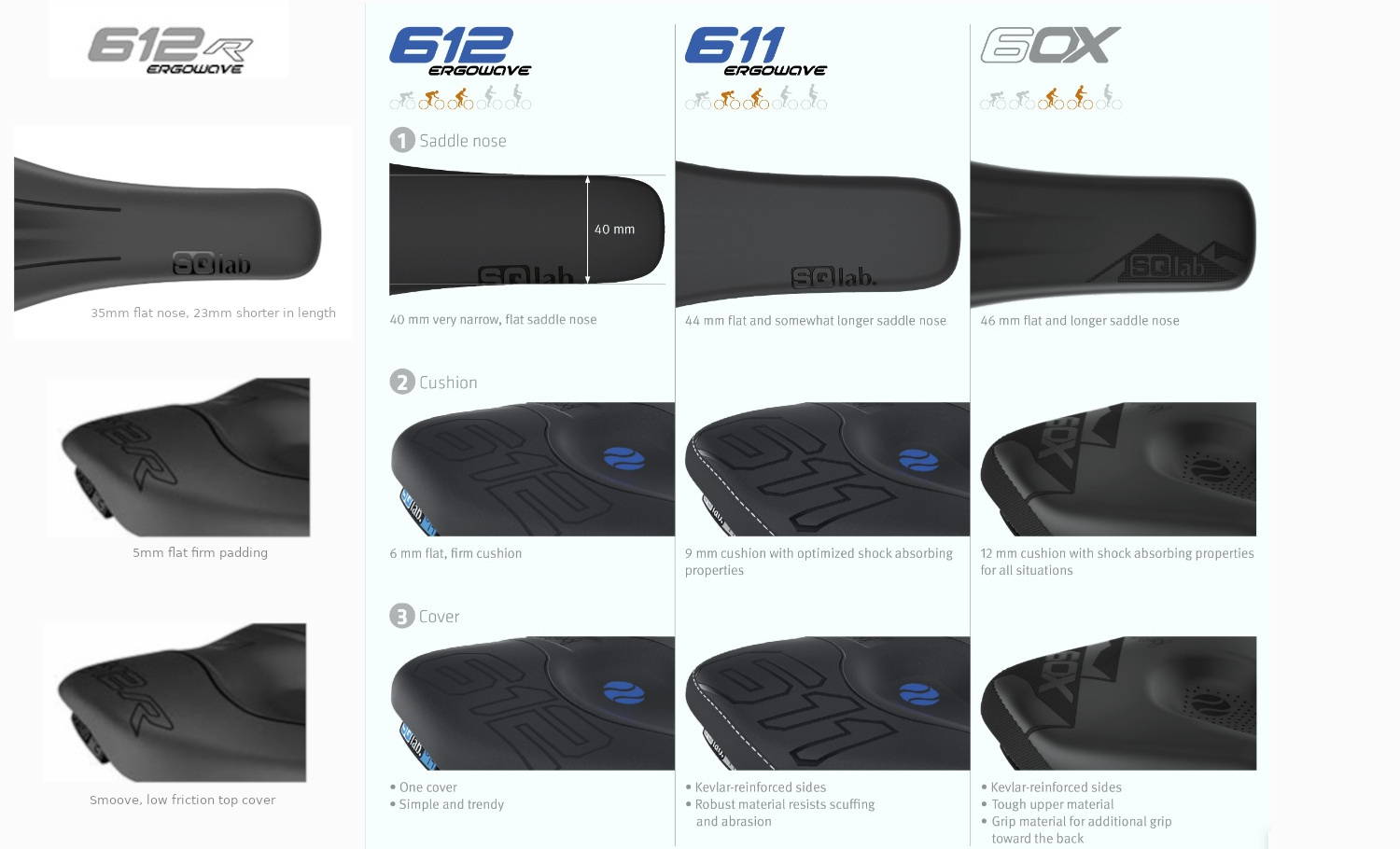 ~ Scientifically Proven Saddle Designs ~

Allows for subtle lateral pelvic movement during the pedal stroke. It relieves pressure off the spinal discs and offers more comfort over standard rail systems

Without the need for aggressive cutouts which can cause pressure spots and cutyanutz. The subtle scoop relieves soft tissue pressure for both guys and gals

On the rivet - Sometimes you need to scoot to the front of the saddle whether your climbing technical trails or just pushing on the limit. The wide and flat nose gives you nice secure platform

The perfect place for your sit bones, support and comfortable no matter what you ride or how you set up your bike.

PROPERLY DESIGNED MTB GRIPS

~ For Healthy Wrists and Elbows ~

Multi durometer design works in all conditions - including wet and muddy and even with sweaty hands.

Thicker where you need more comfort and thinner where your need more "grab" The clamp is also hidden from the outside.

No Harmful chemicals. Free from BPA, NP, PAH, Mercury, Chromium, PCP and more.

This is where your ulnar nerve rests and it's important to pamper this spot. The 7OX have soft and cushy blocks just to pamper your paws

~ SIZE CORRECTLY FOR ALL SQLAB SADDLES ~

SQlab sizing methods differ to other brands so its important to size correctly before you purchase your saddle.


IF your looking at getting on a SQlab saddle, it's important to get fitted correctly. This is easily done with the Fit Kit (you get can get them here) or using some corrugated cardboard to accurately measure your sit bones.


Once you have the size, then you'll need to cross-reference the width to the official SQlab measurement chart. Generally you'll be going up a centimeter or two, only those who have an aggressive road or time trial position will size the same to their saddle.


Now you'll need to decide if you need the Active rail system or standard. Active has a lot of benefits and really helps with comfort and even taking out road/trail buzz. It may also help if you have leg length difference or skeletal alignment issues.

SUBSCRIBE FOR EXCLUSIVE SALES & PREVIEWS
Be the first to know about VIP sales and get 10% off your next order.